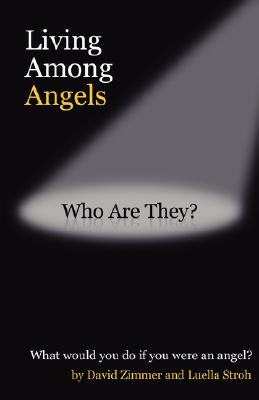 Stock Image
Author Name Zimmer, David & Stroh
Title Living Among Angels; Who are They? What Would You Do if You Were an Angel?
Binding Paperback
Book Condition Nea Fine
Edition 1st
Size 8vo - over 7¾" - 10" Tall
Publisher Great Britain and USA Tracker Press 2007
ISBN Number 0954610547 / 9780954610548
Inscription Signed
Seller ID 044825
First edition stated on copyright page. Near fine or better - about new looking. Inscribd in gold metallic ink by one of the authors: "______ Thank you for considering [Living Among Angels] for review, Luella Stroh."
More Description
Living Among Angels answers all your questions about angels. Who are they? Why can't we recognize them? What can we learn from them? Are you ready to discover what you would do if you were an angel? Unlike other books on angels, Living Among Angels is a record of the authors' involvement with hundreds of angels living amongst us. This amazing book contains 20 actual life experiences of some of the angels. Many of their lives were obscure or unknown, but others are well known, such as: NostradamusJoan of ArcThomas Beckett Betsy RossJohn BurgoyneJohn Quincy Adams LafayetteCarausius of Rome Living Among Angels is an opportunity to experience a profound transformation in your consciousness. If you take this multi-level journey, you will experience an enlightened state of "being" that will enable you to change the quality of your life. Absolutely nothing can stop you from achieving your objectives. It doesn't matter who you are, where you live, or what others do. Why struggle through life when you can use the life-altering tools that angels use? Are you adventurous and curious enough to take this multi-dimensional journey of discovery? Living Among Angels is the first book in an amazing trilogy by David Zimmer and Luella Stroh. Nothing this revealing about the human experience, the different kinds of spiritual entities living on earth, and life itself has ever been published before.
Price = 45.00 USD